Our Advisory Council
Grafted Life relies on the support of an advisory council of discerning and knowledgeable Christians who contribute to an on-going dialogue about our formation ministries.

Although our staff has years of training and experience in spiritual development, we respect the wisdom of those who have achieved more specialized education in areas that apply to our work. Early in Grafted Life's history we sought and secured a diverse community. Each council member prays and reasons with us from his or her biblical, theological, psychological, historical, or missional perspective, improving the integrity and effectiveness of all our endeavors.
In addition, we are blessed to convene the council in person at least once (usually twice) a year for a weekend of prayer, discernment, conversation, and accountability.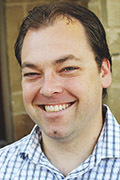 Ryan Bradley
Ryan Bradley graduated summa cum laude from Whittier College, earning a Bachelor of Arts degree with a double-major in English and in Religious Studies. He completed both a Master of Arts degree in Philosophy of Religion and Ethics and a Master of Arts degree in Spiritual Formation and Soul Care from Talbot School of Theology, both with highest honors. While at Talbot, he also served as president of the Talbot Associated Students. He is currently pursuing a PhD in Theology and Religious Studies, focusing in the field of spirituality, at the Catholic University of America. His broad interests include the historical development of Christian spirituality, close reading of classic texts, and the contemporary field of spiritual theology.
Ryan served as an adjunct professor at Biola University. While there, he taught courses in formation at the graduate level and courses in ethics at the undergraduate level.
Ryan has been offering spiritual direction for individuals, groups, and retreats for the past 6 years and served as a staff spiritual director for the Institute for Spiritual Formation. He has taught in the area of spiritual formation in both church and conference settings. He has been active in numerous church ministries as a volunteer, intern, and staff member.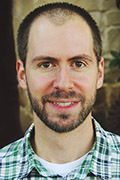 Dr. Ben Burkholder
Having grown up in rural Pennsylvania, Ben has always enjoyed the outdoors for its manifold opportunities for recreation and for its manifestation of the fingerprints of God. Starting in Bible College, Ben was plagued with an earnest desire to understand the nature of spiritual growth and to experience the nearness of God. This hunger lead him to Biola University's Spiritual Formation program, which has proven formative for his understanding of the spiritual journey.
After graduating from the Institute for Spiritual Formation at Biola University, Ben also continued on to further develop his understanding of spiritual life within the Bible and completed a Th.M. in New Testament at Biola University in 2009. He obtained his Ph.D. in Systematic Theology from Duquesne University. Ben has been married to his wife Jennifer for 10 years and they both delight in their daughter Moriah.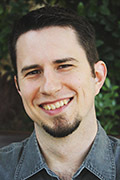 Dr. Matthew Green
In high school, Matthew and a friend came to the conclusion that the human body was basically just a carrying case for the brain. God has thankfully spent a fair amount of time since proving just how much the whole person, body, heart, and mind, are necessary and meaningful for Christian spirituality. With a bit more full grasp of all that God intends for the human person, Matthew has continued to learn, occasionally the hard way, how the heart works and desires to see Christians and the church learn to open to how God is active in deeper places so that we all might offer our whole selves to God and one another in loving, healthy relationship.
Matthew received his Ph.D. in theology from Toronto School of Theology. His thesis focused on Dallas Willard and the neuropsychology of emotion. Matthew's desire is to teach in some capacity and potentially turn his research into a practical book for the church. Previously, he received his MA in Spiritual Formation from Talbot School of Theology and a degree in electrical engineering from the University of Southern California. Matthew and Monica have been married since 2007.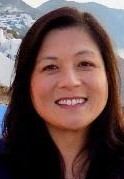 Dr. Genalin Niere-Metcalf
Even as a young girl, Genalin felt a special closeness with the Lord and a desire to know Him. Her involvement with the church both deepened her faith but also challenged and jaded her experience of the Christian life. It was not until her undergraduate years when she encountered God in a new way. She was taken on a spiritual journey that brought her face-to-face with her false self and her eyes were opened to truth (about herself) and Truth (about God) that was life transforming. Her personal spiritual experience has been a catalyst for her involvement in particular ministries, vocational call, and simply how she interacts and lives in everyday life.
Genalin received her doctoral degree in Clinical Psychology from Wheaton College in IL. She is currently working at SamaraCare Counseling Center in Naperville, IL and serves as a faculty member for Selah, a certificate program in spiritual direction. She specializes in depth psychotherapy informed by spiritual, religious, and existential perspectives. She completed her Master of Arts in Spiritual Formation and Soul Care in 2006 from Talbot School of Theology/BIOLA University. Genalin also completed her Bachelor of Science in Nursing at California State University of Long Beach. With her training in nursing, spiritual direction and psychology, Genalin has a holistic and integrated view of persons. Her involvement with Grafted Life Ministries is a result of her desire is encourage others to move towards truth and Truth so that they may live and serve from a place of love and freedom.