Find a Spiritual Director
About this Service
ESDA spiritual directors are located across the U.S. and Canada and around the world. But if you don't see a director listed in your immediate area, then consider that many of our spiritual directors offer their ministries across distance via Skype or phone. You can search for those who do using our sorting feature below.
Before You Continue…
What is spiritual direction?
It's important to select a spiritual director that's right for you. We've put together helpful guidance.
How do I choose the right spiritual director?
By using ESDA's list of spiritual directors, you agree to our terms of use. Please read before continuing.
Terms of Use
Our association (ESDA) of spiritual directors contains contact information for individuals who have told us they offer spiritual direction services from a Christ-centered perspective, have signed off on our Doctrinal Statement and Code of Ethics, and have stated that they have been professionally trained through a recognized institution, certification, or other professional training program. This information is supplied solely by the individual members of ESDA and has not been verified by Grafted Life, nor do we endorse or oversee any of the individual members.
Your use of the ESDA network implies that you are accepting responsibility for your decision to use it to identify and engage the services of a spiritual director. Your relationship should be made directly with the service provider. Further, you understand that Grafted Life is in no way responsible for the acts, omissions, or services (professional or volunteer) provided by any of the spiritual directors listed in the ESDA network, or for any other actions taken based on the information furnished by Grafted Life. You also understand and agree to use any contact information supplied on our website solely for the purposes of finding a spiritual director, and not for purposes of solicitation, replication, distribution or online display without the prior written approval of the Executive Director of Grafted Life.
If you have knowledge of any current ESDA member claiming to practice under different doctrinal beliefs or ethical guidelines we welcome your input at esda@graftedlife.org.
List of Spiritual Directors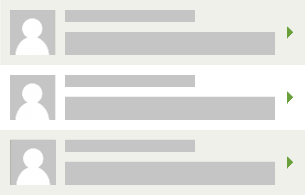 View Searchable Listing

View spiritual directors by name. You may search the list by gender, availability, and other keywords.
Great for finding a director that fits your needs, interests, or availability.