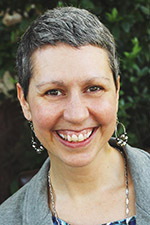 Grafted Life Ministries has created a reflection series to serve as a reminder that God is present and available during this busy Christmas season. Below is the reflection published today.
Sometimes in the midst of all the joyful busyness and holiday traditions, we might stop and remember something that makes us sad. It could be that you find yourself missing someone with whom you usually celebrate Christmas. It might be that you recognize that time has passed, and you long for things to be the way they once were. It could be that this year is simply harder than you desire it to be.
When we experience sadness in the middle of such a happy season, it's easy to try to ignore it, to simply focus on the good things in your life and dismiss what feels painful. But what might it be like to bring all of your emotions—the happy and sorrowful—into your relationship with God?
Take a moment to remember that God is truly with you. Share with Him whatever it is that you're feeling today, whether it's delight or grief, joy or anger, anticipation or dread. One emotion doesn't necessarily cancel out another. Different feelings can coexist inside of us. Let God be with you as you express to Him the truth of how you are feeling. What difference does His presence with you make?
Blessed be the God and Father of our Lord Jesus Christ, the Father of mercies and God of all comfort, who comforts us in all our affliction, so that we may be able to comfort those who are in any affliction, with the comfort with which we ourselves are comforted by God. 2 Corinthians 1:3-4 ESV