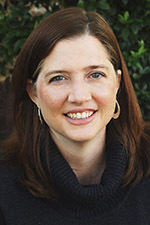 A couple of weeks ago, I received a birthday party invitation for Layla. As of last Saturday, Layla is two! I was delighted to receive that invitation when it came. On the morning of the party, I found myself helping Layla's mommy Paige as she prepared. My job was to play with Layla and her big brother Peyton (it turns out we are both passionate about Legos) while Paige made last minute preparations and gathered up the supplies. Layla's daddy Andy was away setting up the bounce house for the party, which was going to take place on our church grounds at the same time as our annual Pumpkin Patch.
Why did all of this matter so much to me? Community.
One of the sermons I often quote comes from Pastor Dale Saxson. In that message, he communicated that, ideally, you need people ahead of you, with you, and coming up behind you on life's journey. Since I heard that sermon eight or more years ago, I have lived with hope and intention around having all three kinds of people in my life. I've discovered that I easily gravitate towards this value because I was raised in small town Kansas. We didn't try to live in this way; there was really no other option. In contrast, I have found myself in big cities and in big city churches that have to work at valuing multi-generational community. In my view, we have lost many valuable things through segmenting off by age and gender. I've noticed that I have often been the voice in the room asking that we reconsider this segmented way of doing life.
So last Saturday, I was in a sweet spot and enjoying every minute of it. We were living life together, enjoying one another on a beautiful day. We were celebrating a wondrous little life, and I was envisioning many more events to come. It filled my heart with gratitude that God has brought our two families together, and it gave me hope that we can be a part of bringing a larger circle of people together as well.
Thank you Andy, Paige, Peyton, and Layla for inviting Dave and me to the party. We love being a part of your lives! I pray that God will connect others that long for the same kind of relationships.