At Home with God
Jump to the Weekly Release Schedule
Welcome to At Home with God - For Such a Time as This.

How are you doing at home given everything that is going on around you? Are you thriving, or surviving...or does it feel like you are drowning?
What if your connection and interactions with God and your family members could improve your outlook? What if this could be a time of growth and nurture?
We want to help Christians thrive in their spiritual life--even during the COVID-19 crisis. At Home with God is for:
busy parents who are at home with their children
grandparents and other caregivers who want to have an impact in the life of their family
adults who want to discover fresh ways to live life with God in every moment
We know this is a stressful time. We know you are busy. So we've structured At Home with God to integrate with activities you are already doing, but with an added benefit: to help you create shared spiritual experiences and conversations with children and other important people in your life.
What does it look like?
At Home with God--For Such a Time as This is a weekly email and video series that highlights activities based on how children relate with God. It will bring encouragement, and offer you ideas for spiritual engagement and conversation for families and adults of all ages.
Each week we will focus on a different area of life, such as our emotional life, or art and music, or rest and quietness. We will offer a brief video featuring:
Debbie Swindoll, M.A. in Spiritual Formation and Soul Care, Talbot School of Theology.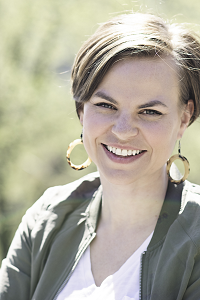 Debbie is the Founder of Grafted Life Ministries, and has written 10 formation studies over the last 10 years. Her focus has been on children's spirituality for the last three years.

Amy O'Brien, M.A. in Christian Formation and Ministry, Wheaton College. Amy has spent the last fifteen years working with children and families to better understand how children grow in faith and how we can journey with them.
Watch as Debbie and Amy talking about At Home with God--For Such a Time as This. This video will help you get to know them a bit:
Each week Debbie and Amy will offer a vision for how the life focus for that week can be used to engage others in shared spiritual experiences. We will also post a brief note about:
Opportunity: What is the opportunity and need to engage with God in this area of our lives?
The Toolbox: We help you build a toolbox, a place where you can keep memories and tools for engaging with others and God in unique and creative ways.
Practical Ideas: This section offers down-to-earth suggestions for turning everyday experiences into spiritual conversations that aren't forced or unnatural.
Finding God: In the end, how and where do we see God in our midst? God WITH us in our interactions and experiences.
Not Just for Parents
The cool thing about spiritual activities that connect children with God is that they work great with adults, too. So if you don't have little ones in your home, we encourage you to try these activities to connect with Jesus and other adults in creative, playful and fresh ways, welcoming the child who is in all of us.
At Grafted Life we have been praying over the last year about the spiritual opportunities that surround us in our home environments. Then the novel coronavirus hit and we asked:
What if we could do more than just survive this experience with our sanity intact?
What if there was an invitation to spiritually grow--even to thrive?
How can we come out the other side with deeper relationships with God, our family members and friends?
Our prayer is that God uses At Home with God: For Such a Time as This as a means to foster that growth.
We are in this together, and always With God.
Weekly Schedule
So let's get started! First, bookmark this page so you can come back to it each week. Better yet, subscribe to our At Home with God notifications and we'll send links right to your inbox as soon as they become available.
Here is our release schedule and the specific areas of focus we'll cover each week. The Life Focus will be linked to resources as they are posted.
We are so excited about the impact this will have in your life. Let us know how it is working for you. Post your feedback and suggestions on our Facebook page, and share this resource with your friends.
Our Partners in Children's Formation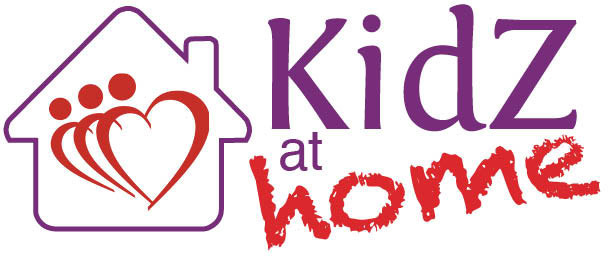 For more resources that help adults and children connect spiritually, check out KidZ at Home from our friends at KidZ at Heart.