Welcome, WAY-FM Listeners!
Grafted Life Ministries provides people with resources for deepening their engagement with God in everyday life.
Click on one of the images below to learn more! And for WAY-FM listeners, enter "WAYFM10" to receive 10% off of your purchase!
Want to talk to or email someone at Grafted Life for help? Contact us!
Look Inside
$9.95 plus shipping
Do You Love Me
A 4-Week Study for Individuals and Small Groups
Do You Love Me? is an invitation to explore your relationship with God and how it affects your life. Debbie Swindoll draws out God's heart for reconciliation and candidly offers examples from her own spiritual journey.
This updated edition is designed for individual or group use. It is organized to support your weekly discipleship to Christ with scriptural meditations (available in audio format on our website), discussion questions, and experiential activities.
Discover why readers have called Do You Love Me? "short and powerful," "refreshingly deep," and "unexpectedly enlightening."
"Debbie explains, through personal examples and biblical insights, how to participate in relationship with God and open deeply to His transforming grace. This book is a great introductory resource for people that want to ponder the invitation to abide deeply in the heart of God."

Brian Owen, Pastor of Discipleship in Katy, TX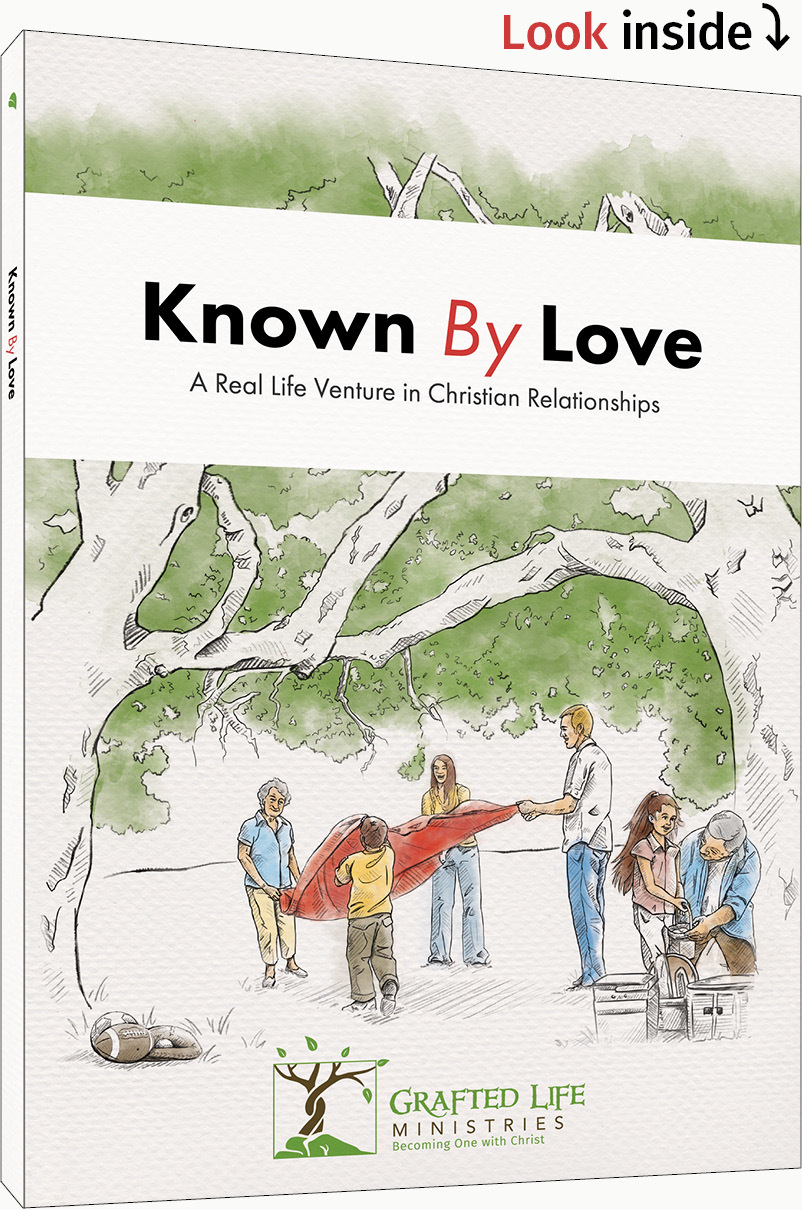 Look Inside
$19.95 plus shipping
Known By Love
A 12-Week Study on Relationships
Known By Love is an interactive workbook designed to deepen your relationships. This twelve week journey breaks down the Biblical concept of love into practical skills that support and nourish your relationships. Engage with your family, friends, or your small group.
If you looking for deeper and more enduring friendships in your life and church community, we invite you to pursue them through this study. It features four components:
Put Scripture into Practice
Known By Love includes twelve hands-on activities that engage you in conversation with God and other people in your life. The workbook will guide you in how to approach and learn from these intentional interactions.
Learn by Listening
Known By Love is accompanied by an audio podcast series that introduces the relevant Biblical concepts and passages each week. In just 10-15 minutes, these podcasts help you meditate on God's Word and consider application through practical stories.
Become More Observant
Known By Love leads you through important questions that help you observe what is happening in your relationships, explored in a context of prayer. You will also reflect on how your experiences interact with your understanding of Scripture.
Grow Together as a Group
Every week includes optional group discussion questions to jump-start the conversation with others experiencing Known By Love. Going through the process with others adds helpful feedback and understanding to the workbook experience.
No matter where we find ourselves in our spiritual journey, love is our calling as Christians, our calling card to the world that we belong to Jesus.
Look Inside
$19.95 plus shipping
No Strings
A 12-Week Study Towards True Financial Freedom
Whether you are an individual, couple, small group, or leadership team, No Strings leads you on an personal journey to explore financial questions with God and your Christian community. What does Scripture teach about possessions? What really matters to me regarding money? This study invites you to have honest and real conversations with yourself and God about your financial life.
This study is perfect for:
People who are considering or have completed a Dave Ramsey or Crown Financial course
People who feel anxiety around the subject of money
People looking for greater freedom and peace...no matter the size of their bank account
Examine Your Heart
Money may be an uncommon dinner table topic, but Jesus didn't shy away from it, especially when addressing the condition of people's hearts and their relationship with each other and with Him. No Strings looks at the motivations and meanings we attach to money, exploring topics such as:
What is true financial freedom? Where can we find contentment?
How does money compete with our relationship with God?
What does our financial history and reputation tell us about our hearts?
How do possessions affect our sense of identity? Our sense of security?
Engage the Scriptures
No Strings leads participants through practical exercises that illustrate the impact of Jesus' teaching on money when applied to our everyday lives. Supplemented by 12 audio podcasts, the workbook features real-life activities that hone your ability to observe, converse, and prayerfully reflect upon financial matters.
Equip for Leadership
No Strings empowers Christians in leadership positions with additional questions, assessments, and applications specific to leadership environments. Whether you work in a nonprofit, church, or corporate environment, No Strings will direct you to consider how your attitude toward money affects your place of employment.
How can we untangle the strings of our hearts that are attached to money and possessions? It requires more than the mechanics of budgeting, saving, or getting out of debt. It's about engaging with God about what our hearts truly believe about money.
Contact Us
Have a question? Wondering which study is right for you or your small group? Give us a call at (214) 919-4145, or send us your question below. We'd love to connect with you.