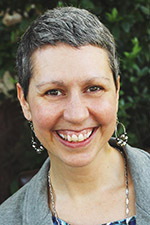 Do you not know that in a race all the runners run, but only one receives the prize? So run that you may obtain it. Every athlete exercises self-control in all things. They do it to receive a perishable wreath, but we an imperishable. So I do not run aimlessly; I do not box as one beating the air. But I discipline my body and keep it under control, lest after preaching to others I myself should be disqualified. - 1 Corinthians 9:24-27
I'm currently training for a sprint triathlon, the shortest kind. While the distances to swim, bike, and run are easy for some, they are stretching for me. It's taking diligence to keep on a training schedule. But, I'm hopeful that I will reach my goal and cross the finish line.
My training reminds me of Lent. Beginning this Wednesday, the traditional church calendar invites Christians to spend six and a half weeks in spiritual training. It's a chance to practice virtues that are usually a stretch for us, to prepare our souls for Easter Sunday.
I grew up vaguely aware of Lent. I knew it had to do with fasting and giving things up. I thought it was a ritual that people did just to appease their churches. I didn't understand that, like a triathlon, it's an opportunity to be disciplined for growth.
Here are thoughts for Lent from my triathlon training:
1. Determine your goal
For two years, I've considered adding running and biking to my exercise program. It wasn't until I decided to do a triathlon that I actually began to run and bike. Likewise, Lent can help you practically engage more in your spiritual life. Spend time with God in prayer to determine which virtue you can stretch and grow in. Look over the state of your life: what you tend to think, say and do towards God, yourself and others. Together with God, choose a specific area you'd like to focus on.
2. Consider what disciplines to add and what to subtract
For my triathlon, I make time every day to either run, bike or swim. That has meant giving up extra sleep and leisure time. It is similar for spiritual disciplines. Lent is not just about fasting for fasting's sake. The idea is to refrain from one thing in order to make room in your life for something else. Add what helps you in your goal and subtract what might get in the way.
3. Consider working with a "coach"
My triathlon coach is invaluable to me. She gives me training plans that make sense for my age and progression. I tell her how my workouts are going, and she adjusts next steps so that I don't overextend or under train my body. Likewise, consider doing Lent with the help of a spiritual director or a spiritual friend. We all need others who will help us along the way.
4. When you fall down, consider what went wrong. Then start again.
I fell hard the first time I tried a bike with clipped-in shoes. I was embarrassed and discouraged. The loss of control frightened me, too. I thought about quitting, but instead I accepted that I still had a lot to learn and practice before the race. The point of Lent is not to do your spiritual disciplines perfectly. The purpose is to learn and grow in your spiritual life. Receive moments of failure as opportunities to remember your need for Christ and to learn more about yourself.
5. When you cross the finish line, be thankful and rejoice!
I'm looking forward to the day of my triathlon. I hope to find out how much strength and stamina I have gained from my training. I also plan to celebrate and thank all my friends who have supported me. If you practice Lent, hopefully you will also gain strength and stamina in your walk with Jesus. And, on Easter Sunday, you will have even more reason to be thankful, rejoice and celebrate with Him.