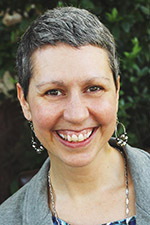 I'm sitting in the midst of boxes in a slowly deconstructing apartment space. It was just two months ago that Debbie asked me if we would move from Toronto to Dallas so that I could finally be near the rest of the staff. Matthew and I had sensed that 2014 would be the year we'd move back to the States, but we were both surprised by how soon that time had arrived, particularly when Debbie asked if we could be in Dallas by June.
After the shock wore off, Matthew and I had a chance to ponder and discern the idea of preparing to leave Toronto so quickly after almost 4 years of living here. It wasn't exactly what I was thinking would happen. But did it seem like it was what God wanted? That was the real question of our hearts. Since the beginning of our marriage, Matthew and I have sought, as much as possible, to follow God's guidance. That's why we ended up moving to Toronto in the first place! While it's a fabulous city filled with lovely people and amazing experiences, living here wasn't exactly on our life-long bucket lists.
So, how did Matthew and I discern that God was calling us to go back to the US now? First, the circumstances seemed to be lining up logically. But what really spoke to me was the peace we both experienced. Moving is never easy, but moving across an international border has its own unique and stressful challenges. Yet, as I considered all that needed to happen and be accomplished in such a short period of time, I felt overwhelmed with the thought. But surprisingly that was accompanied by a deep sense that everything was going to be all right. While I would still have to apply myself to this project, ultimately I felt that I had nothing to worry about. I thought at first that I might simply be in denial, but the sense of peace felt deeper and more solid than that.
Now, since we've begun the moving process, I've regularly felt this great temptation to give into my old friends Stress and Panic. Yet, right alongside this temptation has been a clear invitation to trust God and His plan more than I trust in myself. It's like each morning God is giving me a choice: will I move through my day living in the faith that God has called us to this? Or will I choose instead to give into my habit of freaking out inside when situations seem too big for me?
I can't say that I've been successful in that choice every time. But I can say that when I do make the right choice, I feel set free to enjoy our last days in Toronto, even if those days include hard work, planning and packing.
I'm also grateful that God is teaching me this important concept through this pointed example, because isn't this really a choice He gives each of us, every day and every moment? May I continue to learn how to walk and live in deepening trust in Him in all aspects of my life!
Therefore do not be anxious, saying, 'What shall we eat?' or 'What shall we drink?' or 'What shall we wear?' For the Gentiles seek after all these things, and your heavenly Father knows that you need them all. But seek first the kingdom of God and his righteousness, and all these things will be added to you. Matthew 6:31-33 ESV