Bringing Spiritual Formation into the Church
A Practical, One-Day Workshop
for Pastors and Church Leaders
Journey Community Church | Allen, TX
Date: TBD
We Invite You to Join Us!
Join us in Dallas, TX at Journey Community Church for a special one-day event:
What: Bringing Spiritual Formation into Your Church
When: TBD (postCOVID-19) from 9am to 4pm (includes lunch)
Presenters: Debbie Swindoll and Curt Swindoll
Who: Church leaders, pastors, discipleship and formation leaders, spiritual directors, elders, small group leaders
Topic: This conference will explore eight principles important to encouraging and leading formation initiatives--whether at a small group or church-wide level. We will provide practical ideas--questions for reflection, discovery worksheets, and research sources--that help church and lay leaders create environments that inspire greater commitments to spiritual growth and heart change.
Cost: $50 for early registration; $60 after TBD.
A Recent Testimonials

---

"I, like many who have been so positively affected by the spiritual formation movement, have been extremely frustrated by the lack of interest in Spiritual Formation in churches. This presentation was a needed reality check for me.
Not only was I reminded that I can't force SF on any person or church, but also I was reminded that my attitude needs to be Christlike—humble, gracious and loving. I left with some hope, though, because Grafted Life has concrete ways of coming alongside churches to introduce and encourage SF.
I sense God inviting me to pray that leaders from my church will long for the fruit of a closer relationship with God that formation can foster. And I'm praying they attend this workshop in the near future."
Dr. Roseanne Elling

---

The Spiritual Formation in congregation conference was very insightful. Being a pastor who oversees spiritual formation at our church, this conference helped me think through not just making changes, but helping our congregation transition well as we make those changes. The conference also helped me reflect on what God has done within our community and field me with a sense of gratitude.
Pastor Bryan Hehr
Register Now! Space is limited.
Eight Principles that Apply to Every Formation Initiative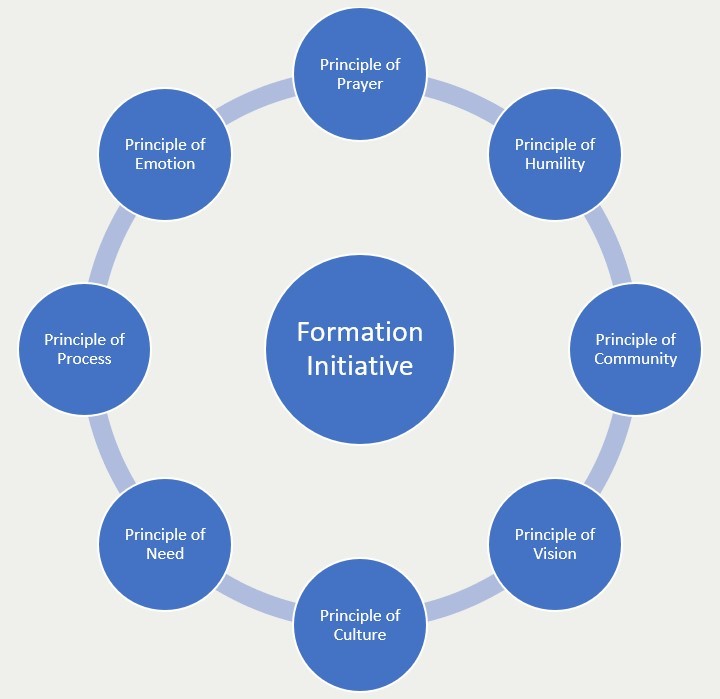 This workshop will explore each of the eight principles that leaders would be wise to incorporate into their spiritual formation initiatives. Each will be discussed, including practical suggestions for how to employ them in your environment:
Principle of Prayer: How does an intentional conversation with God inform the steps we need to take to implement a formation initiative? How can it become a more integrated part of everything we do in our church?
Principle of Humility: How important is it for leaders to be on their own spiritual journey? Why does it matter? How does nurturing my relationship with God relate to my other priorities as a leader?
Principle of Community: Can leaders lead formation initiatives alone? How does community factor into my efforts? What does community provide that can not be provided any other way?
Principle of Culture: Why does culture trip up so many formation efforts? What questions can I ask to identify the underlying assumptions and values in our environment? And how does social research into "culture" inform our process of discovery?
Principle of Vision: What is the difference between vision and mission, and how does vision inspire people on the journey? What makes vision a "super power"?
Principle of Need: How do we help people see and feel their need for a different kind of relationship with God? How does need help us move formation forward? How can we become a church where feeling and acknowledging our needs is normal?
Principle of Process: Is formation a program? Or a process? And what is the difference anyway? What are the three structural components of the formative process in someone's life, without which, formation is at risk?
Principle of Emotion: How important is emotion in the formation process? What makes people emotional? How do the stages of transition relate to the change process? What can I do as a leader when people start experiencing emotional reactions?
If you are looking for new and better ways to implement your formation initiatives, we hope you will join us for this special one-day event.
To join us, register HERE!
Who Are the Presenters?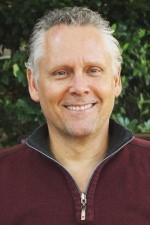 Curt and Debbie Swindoll have been working with churches, nonprofit ministries, and small group leaders for 20 years. They started Grafted Life Ministries 10 years ago to resource churches in the area of spiritual formation. Curt earned his MBA in 2000 from Pepperdine University and has consulted with a wide range of nonprofit organizations, churches and ministries for most of the last 20 years. Debbie earned her Masters in Spiritual Formation and Soul Care from Talbot School of Theology (Biola University) in 2007.
In 2010, Grafted Life Ministries was officially launched. Over the last 10 years, Grafted Life has developed 10 adult, small-group studies where people are guided in new ways to engage with God and other Christians. These studies provide a developmental arc where people engage with the Spirit of God in a way that profoundly changes their relationship with God and other believers.
Over the last several years, over 1,000 people have engaged with Grafted Life's resources. God has used these studies to transform many people's lives.
In addition, Grafted Life maintains an association of nearly 600 evangelically-trained Spiritual Directors. The ministry currently works with churches and ministries in the areas of formation, organization development and fundraising, and has a vision to eventually develop a suite of parenting and child/youth resources that follow the same developmental arc as their adult materials. Once complete, churches will have resources available to them that invite people to experience a transformational relationship with God through their entire life--from nursery through adulthood.
To join us, register HERE!
Where Did These Principles Come From?
The eight principles of formation were assimilated based on the Swindoll's collective experience, their distinct educational backgrounds, and through a prayerful process of discernment with Grafted Life's Board of Directors. As part of the developmental process, Curt and Debbie also leveraged:
well-known research in the stages of transition, especially around the five components of "endings"
studies in social systems and the three layers of culture (assumptions, values, and behaviors and practices)
the five forces that motivate or resist change--forces that have been used by business and nonprofit leaders to manage change initiatives for decades
For example, consider the five forces impacting change initiatives and how they can be applied to a formation initiative:
Vision: Do people have a vision for what is truly possible in living a "with God" life? How can we inspire them to live life in community with God and other Christians?
Dissatisfaction: Do people have an awareness of their need for a deeper relationship with God and other believers? How can we help them connect with the loneliness, anxiety, or lack of freedom they feel as they try to do life on their own?
First Steps: Do people know what steps they can take as they begin this journey? What resources are available to them, right where they are? How can we meet people in the needs they currently feel?
Time: Are people ready to invest themselves in a process that takes years to unfold? How do we talk about the time it takes to deepen our relationship with God in a world that promises immediate gratification?
Personal Cost: What happens when people start experiencing resistance? The journey toward dependence on God can seem frustrating, difficult, foreign, or confusing. How can we support those who want to quit or avoid being committed to the process?
It is easy to see how some of these factors conspire to create forces that encourage people to embrace change and personal and spiritual growth, while others present resistance and a desire to give up...or not even try. When the forces opposing change outweigh the forces that encourage change, it is difficult to move forward.

Our eight principles work in any environment, in part, because they help strengthen and emphasize the forces that encourage formation, while also mitigating the forces that create resistance. We help leaders understand how to do that in healthy, productive ways.
As you can see, this workshop combines Curt and Debbie's unique blend of biblical insights with business research and practices to bring you real ideas you can begin implementing immediately--ideas that have application whether you are leading a church-wide initiative, are responsible for discipleship/formation, or are leading a small group where learning to live a "with God" life is a priority.
To join us, register HERE! Space is limited.
Part of our day will be set aside to answer questions and share ideas. In true, Grafted Life fashion, you can anticipate time to reflect on how God may be inviting you to lead your church or small group into a deeper relationship with Him. Where is the Spirit of God already at work? Where might He be calling you to engage, to lead, to be present, to resource, to encourage and strengthen others? Don't miss this opportunity to connect with other church leaders and explore these topics!

Bringing Spiritual Formation into Your Church
---
TBD
This one-day conference will begin at 9:00am and end at 4:00pm.
This event will focus on the principles important to implementing spiritual formation practices and initiatives in the church. Grafted Life will offer sessions that explore:
Resources available to leaders, and how those resources can be used to engage people right where they are in their spiritual journey
How to respond to resistance, in your own heart, and when facing the resistance of others
Specific "points of entry" where formation practices can be introduced into the existing rhythms of the church
Helpful ways to encourage church leaders to consider adopting a church-wide spiritual formation initiative
Key questions you have concerning implementing a formation initiative
This conference is perfect for anyone interested in effective ways to implement formation in a church or small group context. We hope you will join us!
Workshop Registration
Price is per person and includes lunch.
The deadline for early registration is TBD.
The cost after TBD will be $60.

Journey Community Church is conveniently located near
the 75 freeway between the George Bush and 121 freeways:
---
Bringing Spiritual Formation into Your Church