Spiritual Direction and Diversity: Tools for Greater Sensitivity
ESDA Virtual Event

Event Overview
How can we expand the diversity of our spiritual direction ministry? Without awareness, understanding, and training in intercultural encounters we can easily close the doors that we desire to open. Join us with ESDA's own Ellen Kuo and Brenda Darby, who will help us grow in developing tools for greater sensitivity. We recommend Brenda's book,
Can We Have The Conversation?: A Spiritual Multicultural Approach to Racial Reconciliation.
When purchasing this session you receive immediate access, via the "Purchased Events" tab on your account dashboard, to the following:
The session video recording
The session handout
The session resource list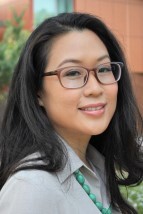 Ellen Kuo Ellen is a second generation Asian-American who has worked in professional church ministry. She enjoys art and museums, being an auntie, and walks in the park. Her training took place in the greater Los Angeles area, first at the Institute for Spiritual Formation at Talbot School of Theology, and also at the Spirituality Center on the campus of Mount St. Mary's University.
Brenda Darby
Brenda has served as a Deaconess for over ten years at Faithful Central Bible Church in Inglewood, California. She has an MA in Spiritual Formation and completed her training in Soul Care/Spiritual Direction at Biola's Talbot School of Theology. She provides Spiritual Direction for individuals and groups and designs retreats. Brenda has a passion to bring Spiritual Formation and provide Spiritual Direction to the Christian church universal. She continues to assist men and women of all ages and ethnicities in their spiritual journey. In her spare time she enjoys reading, pocket billiards, and bowling.

Purchase Digital Event
---
ESDA Virtual Event - Spiritual Direction & Diversity