Where Prayer Meets Action:
A Discernment Model for Boards and Leadership Teams
Franciscan Retreat Center | Phoenix, AZ
January 31, 2022
We Invite You to Join Us!
Join us in Phoenix, AZ at the Franciscan Renewal Center for a one-day event:
What: Where Prayer Meets Action: A Discernment Model for Boards and Leadership Teams
When: Monday, January 31, 2022 - 9am-3pm
Who: Board members, Christian leaders, and spiritual directors who work with them
Topic: This conference explores several aspects of team discernment--how we seek God's will in our work together. Team discernment is more than a set of principles and practices. It is an approach to working that recognizes God's presence in all that we do. Our time together will include illustrations, real-world experience, and practical ideas to help your leadership team and/or board be with God in the actions you take and the decisions you make.
Register: HERE. Don't miss our special discount for teams!
Has this happened to you?
You're meeting with your leadership team. You open with a word of prayer, and then get down to business. Issues are discussed, opinions are expressed, options are weighed. Tensions may rise. You make what you hope are wise decisions given the information you have and the collective experience around the room.
What just happened? If you took a moment, you'd have to admit that--besides the opening prayer--you thought very little of God in the meeting. You hope he blesses your decisions, but there wasn't much openness and space given to him while your plans were discussed and formed.
Might God have had something to contribute?
Does he have an opinion about your vision, your priorities, your implementation, your relationships with each other as a team?
Is it possible to include God in the "business" of your organization?
Join us as we cast a vision for what it looks like to be with God in our work.
Team Discernment - Event Overview
---
Monday, January 31, 2022
This one-day conference will begin at 9:00 am and end at 3:00 pm. Lunch is included.
This event will focus on:
What it means to be a discerning team and why it is important to your mission
Understanding six impediments that keep us from practicing spiritual discernment
A process for team engagement that integrates best spiritual practices with best business practices
Practical tools for growing your "with God" work-style
We hope you will join us!
Presenters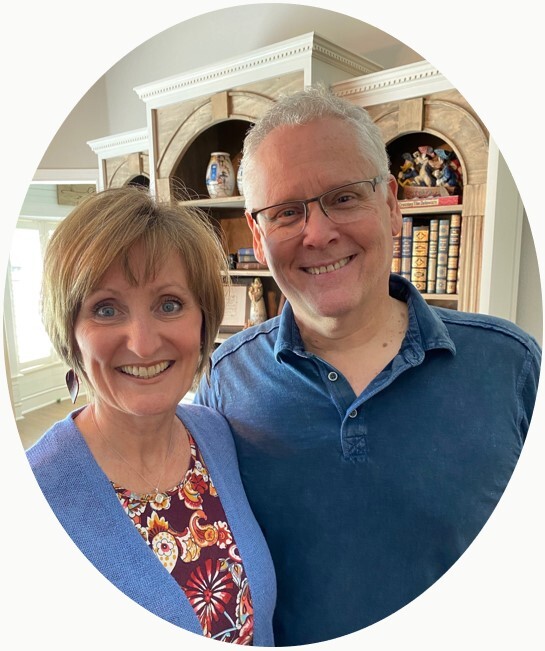 Curt Swindoll
Curt Swindoll is the President of Current Strategies. He helps Christian leaders implement best business and spiritual practices. He has 20 years of strategic consulting experience and is active on several boards.

Curt has an MBA from Pepperdine University and taught for several years at BIOLA University on nonprofit leadership and management. He speaks and writes on business and leadership issues, based on his personal journey integrating his faith with his work.
Debbie Swindoll
Debbie serves as the Executive Director for Grafted Life Ministries where she has co-authored 10 formational studies that help people integrate God into their everyday life. She also works with Curt at Current Strategies, helping clients see how they can be with God in their workday.

In 2007, Debbie completed her MA in Spiritual Formation and Soul Care from Talbot School of Theology, Biola University. She speaks and writes on the intersection of neuroscience, theology, psychology, spirituality and relational attachment.

Conference Registration
Price is per person and includes lunch.
The deadline for registration is January 17, 2022.
Spiritual Directors attending our 2022 Gathering immediately following this conference may attend this conference at no extra charge. Click here for more information and to register for both events.
The Franciscan Retreat Center is located in the heart of Paradise Valley, has easy access to Phoenix Sky Airport, and is about 15 minutes from downtown Phoenix.
A discount of 20% will automatically apply if 3 or more people from a leadership team are registering.