"Debbie explains, through personal examples and biblical insights, how to participate in relationship with God and open deeply to His transforming grace. This book is a great introductory resource for small groups that want to ponder the invitation to abide deeply in the heart of God."

Brian Owen, Pastor of Discipleship in Katy, TX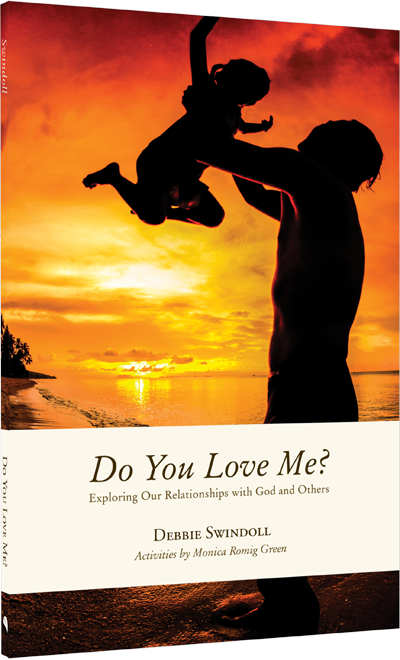 $9.95 plus shipping
Revised and Expanded
For Individuals and Small Groups
Do You Love Me? is an invitation to explore your relationship with God and how it affects your life. Debbie Swindoll draws out God's heart for reconciliation and candidly offers examples from her own spiritual journey.
This updated edition is designed for individual or group use. It is organized to support your weekly discipleship to Christ with scriptural meditations (available in audio format on our website), discussion questions, and experiential activities.
Available Now for Purchase
Orders are processed within two business days, at which point we will provide a estimated arrival date. Please allow up to two weeks for shipping.
"Short and powerful" … "Refreshingly deep" … "Unexpectedly enlightening"

What has your experience been with Do You Love Me? Write to us at info@graftedlife.org and share your story about God's work in your life through this study book.